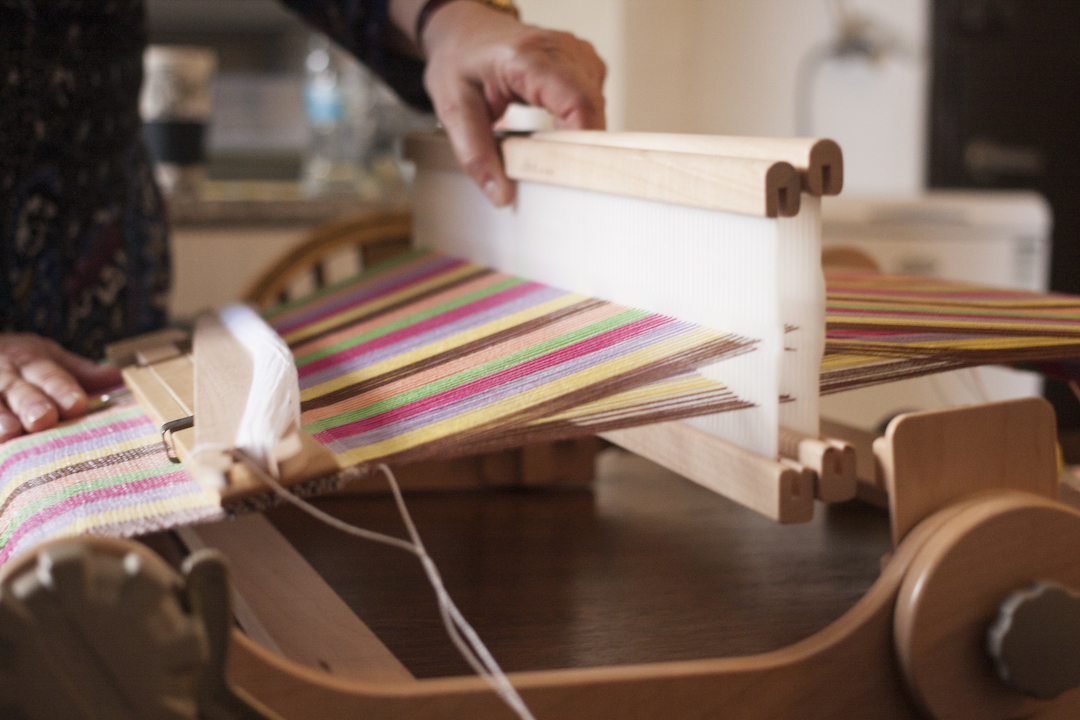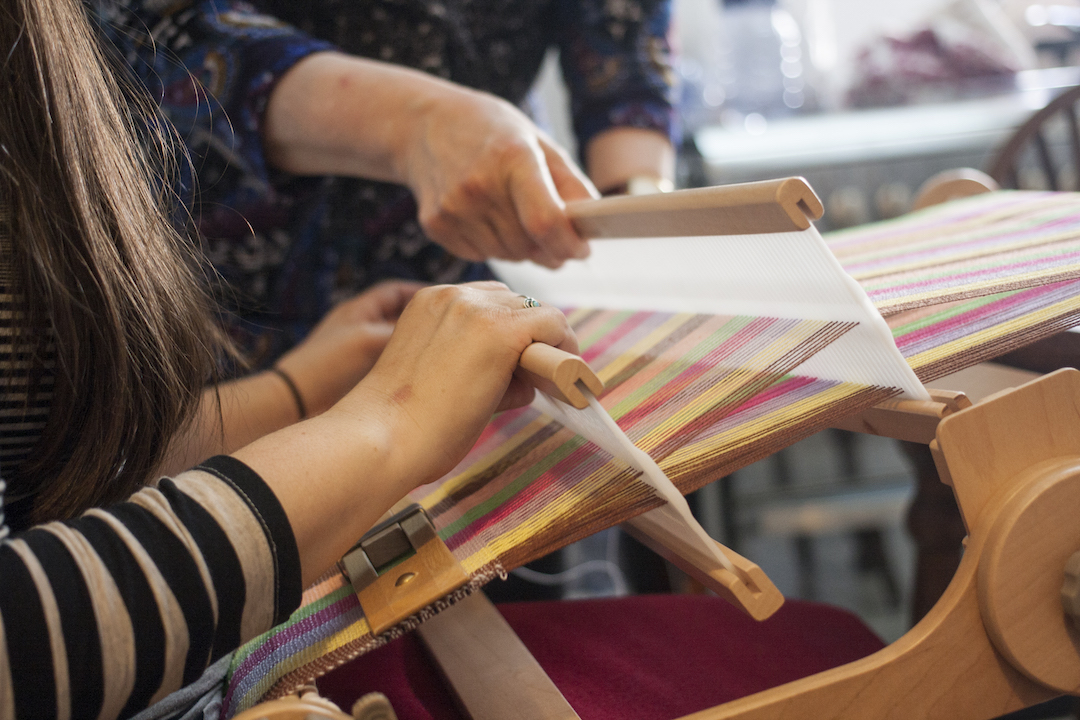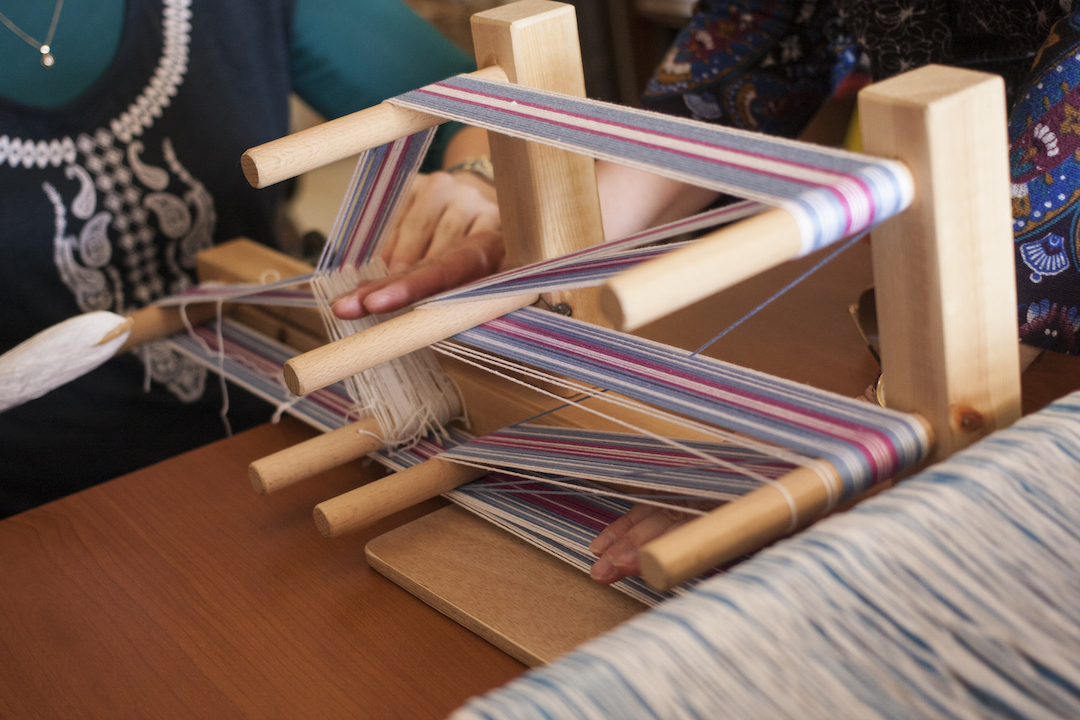 All the necessary materials, looms and threads, to get you started are ready for you in my studio.
Whether you want just a sneak peak into the world of weaving and cloth making or learn in depth, I am here to realize whatever your goal is.
I also give knitting and crocheting classes in case you are interested in learning or brushing up on your skills. Knitting or crocheting are skills in its own right, but can also be useful for a weaver to embellish a woven item. Think of a crocheted border for a baby blanket or a knitted collar for a woven vest.
Please be in touch with me for details!